Cape Breton Tourism Industry Page
Welcome to the Cape Breton Island Tourism Industry page. This is where you will find Destination Cape Breton's annual strategy, updates, promotional opportunities, and other important industry information.
About Destination Cape Breton
Destination Cape Breton Association (DCBA) is the official Destination Marketing Organization (DMO) for Cape Breton Island. DCBA's mandate is to grow Cape Breton's tourism industry through off-Island marketing and on-Island tourism product innovation. DCBA's vision is to become a robust three-season tourist destination offering unparalleled visitor experiences that leave an indelible positive impression on those who visit.
Warning
: filesize(): stat failed for /htdocshttps://cbisland.com/content/uploads/2019/05/DCBA-Strategy-2019-20-Final.pdf in
/htdocs_20190530/content/themes/base/lib/helpers.php
on line
219
Warning
: filesize(): stat failed for /htdocshttps://cbisland.com/content/uploads/2019/05/DCBA-KPI-Report-2017.pdf in
/htdocs_20190530/content/themes/base/lib/helpers.php
on line
219
2019-20 Strategy PDF
2017 Key Performance Indicators PDF
2019 Experience Guide
DCBA is preparing to produce its 2019 Experience Cape Breton Travel Planner.
As we want to ensure that those advertising in the Travel Planner are getting the best value possible we are limiting the content to experiences and experience packages. Please see the criteria below.
For those operators not able to provide this authentic Cape Breton experience package, listings are still available on our website.
In addition to a profile in the 2019 Planner, your experience and / or package will also be featured on cbisland.com and profiled on DCBA's social media channels. The cost to each operator will remain at $500 plus taxes per half page ad.
We will be more than happy to provide you with the information required for each ad. Please confirm your participating by no later than January 28th, 2019 with Stacey St. John. All materials related to your ad will be required by February 4th, 2019.
If you have questions or require further clarification, please contact Stacey at: 1-902-539-2458 or [email protected]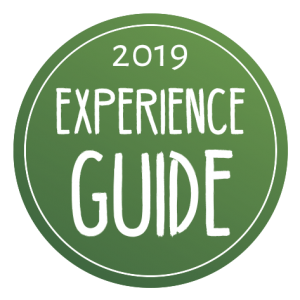 Warning
: filesize(): stat failed for /htdocshttps://cbisland.com/content/uploads/2019/05/2019_experience_guide_participation_criteria.pdf in
/htdocs_20190530/content/themes/base/lib/helpers.php
on line
219
Criteria & Benefits
Apply Now
2019 Festivals & Events Program – Call for Applications!
Festivals and Events are an important contributor to the tourism industry. This funding program targets festivals and/or events with the potential to generate new visitation based on determined target market (explorer quotient) types, as well as those with the potential to better serve visitors to the island; thus, resulting in increased length of stay and spending especially for outside the peak tourism season and enhanced visitor experience overall.
Destination Cape Breton Association (DCBA), in partnership with the Cape Breton Regional Municipality, the Municipality of Inverness County, the Municipality of Victoria County, the Municipality of Richmond County, the Town of Port Hawkesbury, and the Atlantic Canada Opportunities Agency (ACOA) are calling for applications for potential funding assistance to eligible incorporated, non-profit organizations on Cape Breton Island. Please note: DCBA is waiting to receive funding for the 2019 program from partners but will proceed with processing the applications. Applicants will then be notified once funding is in place.
If you wish to receive more information on the Application Process, please email Tasha at [email protected].
DEADLINE FOR SUBMISSIONS: MONDAY, MAY 27, 2019, AT 4:00 PM.
Get Listed on CBIsland.com
Events & Experiences
We suggest that all operators list their events and experiences on NovaScotia.com, which will then feed to cbisland.com.
Accommodations
In order to be listed on cbisland.com accommodations must be licensed under the Tourist Accommodations Act & Regulations and demonstrate quality by participating in one of three recognized quality accommodation programs. More details on licensing and other information can be found here.
If you have any issues uploading your listing to NovaScotia.com, please contact:
Natalie Van Dusen, (902) 798-6921, [email protected]
For more information on listings on cbisland.com, contact Kristine at 902-563-4636 or [email protected]
Resources
DCBA contracted the development of niche product inventories and assessments for culinary, winter tourism, trails, performing arts, and outdoor adventure over the past few years. Currently, DCBA is engaging with industry partners to move the recommended tactics in these reports forward. Copies of the reports are available for download by clicking the buttons to the right.
Warning
: filesize(): stat failed for /htdocshttps://cbisland.com/content/uploads/2019/05/RVC_may2018.pdf in
/htdocs_20190530/content/themes/base/lib/helpers.php
on line
219
Warning
: filesize(): stat failed for /htdocshttps://cbisland.com/content/uploads/2019/05/DCBA-Winter-Product-REPORT-Rev-May-4-2016-1.pdf in
/htdocs_20190530/content/themes/base/lib/helpers.php
on line
219
Warning
: filesize(): stat failed for /htdocshttps://cbisland.com/content/uploads/2019/05/Cape-Breton-Trails-Assessment-with-Appendices-1.pdf in
/htdocs_20190530/content/themes/base/lib/helpers.php
on line
219
Warning
: filesize(): stat failed for /htdocshttps://cbisland.com/content/uploads/2019/05/Outdoor-Assessment-Final-Report-with-Appendices-1.pdf in
/htdocs_20190530/content/themes/base/lib/helpers.php
on line
219
Warning
: filesize(): stat failed for /htdocshttps://cbisland.com/content/uploads/2019/05/DCBA-Culinary-Tourism-Roadmap-Final-Report-1.pdf in
/htdocs_20190530/content/themes/base/lib/helpers.php
on line
219
Warning
: filesize(): stat failed for /htdocshttps://cbisland.com/content/uploads/2019/05/chinese_brochure.pdf in
/htdocs_20190530/content/themes/base/lib/helpers.php
on line
219
Warning
: filesize(): stat failed for /htdocshttps://cbisland.com/content/uploads/2019/05/RVC_may2018.pdf in
/htdocs_20190530/content/themes/base/lib/helpers.php
on line
219
Performing Arts Assessment Draft Report
Winter Product Report
Cape Breton Trails Assessment
Outdoor Assessment Final Report
Culinary Tourism Roadmap Final Report
2018 Experience Guide
Chinese Brochure
Rendez Vous Canada May 2018